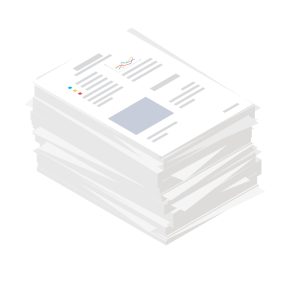 Making copies of important documents, communications, and other paperwork is something your business does on a regular basis. But it takes a long time to upload the file, get the copier to work, and sit and wait for the copies to be done. Instead of completing this process over and over again, there are several reasons why you should let us at Mail Box & Pack make your copies.
High-quality prints—A standard commercial copier will make decent copies for your business. But when you have us make your copies, their quality will be unparalleled. Every page will be consistent, and you will notice a difference in the way the text and images appear on every document.
Save time and money—Making copies takes time, and the cost of paper and ink can add up quickly. By having us make your copies, not only will you save time, but you may also save money on what your business usually pays to make copies.
Different paper sizes—Different copy sizes may be difficult to accommodate on your in-house printer. But by using professional copy services, you can have information copied on a variety of different document sizes.
If you need us to make copies for your business, all you need to do is get your file over to us, and we'll do the rest. To place an order or to learn more about why you should have us make your copies, reach out to us today.