Ground: Mon-Fri 3:00 PM | Sat *NO PICK UP
Air: Mon-Fri 3:00 PM | Sat 12:00 PM
Ground: Mon-Fri 3:00 PM | Sat *NO PICK UP
Express: Mon-Fri 5:00 PM | Sat 12:00 PM
Mon-Fri 12:00 PM | Sat 12:00 PM
Ground: Mon-Fri 3:00 PM | Sat *NO PICK UP
Express: Mon-Sat 4:00 PM
Track Your Shipment
Click on the courier logo below
to track your shipment.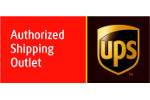 Save a trip!
E-mail your artwork for copies or printing, and we will print it out for you, saving you time and money. Call, email us or stop in the store for an estimate.
Mail Box & Pack – We've Got You Covered!
We have a Spanish translator on staff- contact us for more info!