Your Friendly Neighborhood Shipping Store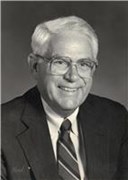 Mail Box & Pack was founded in 1991 by Mr. Dean Bess as part of the Mailboxes Etc. franchise. Dean's store thrived, and eventually the Bess family decided to branch out and become an independent shipping store. Mail Box & Pack was born!
The Bess family continued to operate Mail Box & Pack through the 2000s and 2010s. Rick Bess, Dean's son, took over as managing partner during this time and worked with Dean to expand Mail Box & Pack's service offerings beyond packing, shipping and private mailboxes. They began offering greeting cards, freight handling, notary services and printing.
Meanwhile, Kyle Bartley formed Reliant Mailing Services in November of 2007 as the only company in Western NC focused primarily on direct mailing services for businesses and nonprofits. Kyle and Rick soon began working together on joint printing and mailing projects and found they shared a passion for taking excellent care of their customers and giving back to the community. Kyle also soon discovered the many advantages of being a boxholder at Mail Box & Pack (ask him about it sometime)!
After working together for almost a decade, Rick told Kyle that he was planning on leaving behind the stresses of business ownership. He was looking at selling or closing the store and was looking forward to spending more time with Dean. Kyle saw a natural fit in expanding Reliant Mailing Services' offerings with the printing, shipping and long reputation of Mail Box & Pack. In September of 2018, Kyle purchased the Mail Box & Pack store from the Bess family. Mail Box & Pack was born again, this time as a part of the Reliant family of businesses. Kyle and his team at Reliant Mailing began a full renovation of the store, but have been careful to preserve Mail Box & Pack's legacy of customer service and community involvement.
On November 15, 2018, Dean Bess – 91-year-old veteran, father, grandfather, great-grandfather and businessman – passed away after spending the previous day with his son, Rick. We are proud to have known Mr. Bess and honored to build on the legacy he started in Hendersonville almost 30 years ago.
Hendersonville's Shipping Headquarters since 1991