Buy our bubble wrap with confidence for all your shipping and packing needs.
There are plenty of reasons you may find yourself in need of quality bubble wrap. Whether you are packing something large, small or unusual, we are happy to lend our shipping and packing enterprise here at Mail Box & Pack. Our bubble wrap is perfect for a variety of uses, including the following and more: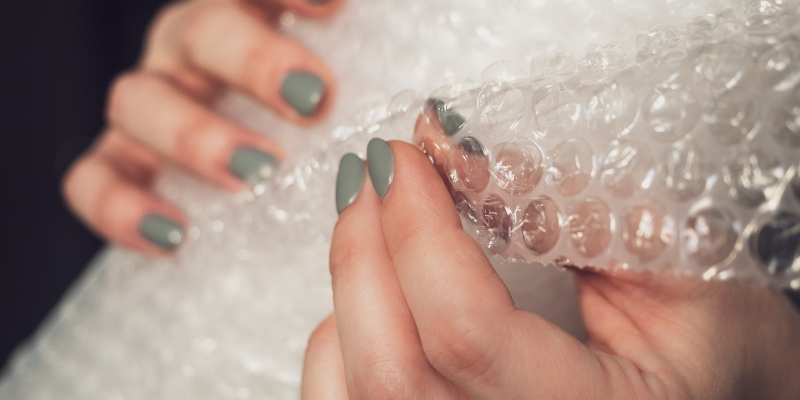 Moving: Are you moving across town in Hendersonville, North Carolina or across the country? Either way, our bubble wrap can help keep your fragile and precious items safe during the move. Pair it with our quality corrugated carboard boxes, tape and other supplies for a less stressful move. We will even buy back unused supplies with a purchase receipt.
Shipping: We can provide the bubble wrap and you can pack it, or we can provide packing services as well. We can discuss which of our shipping options meets your needs and budget.
Local artists and artisans: This area is lucky to be home to potters and other local artists and artisans. If you need bubble wrap to keep your hard work safe at local events, let us know.
Safeguarding family heirlooms: While you may want to keep items safe, you may not always want to display them. Store them with confidence with quality bubble wrap.
Beyond bubble wrap, we can supply any other packing and shipping items you may need like quality boxes in a variety of sizes, tape, wrapping paper and more. Come by or call today for a quote. We look forward to helping with all your shipping and packing needs.
---
At Mail Box & Pack, bubble wrap is one of the many mailing supplies we offer to clients from Hendersonville, Arden, Fletcher, Laurel Park, Lake Lure, Mountain Home, Flat Rock, East Flat Rock, Tryon, Etowah, and Mills River, North Carolina.