Our notary services can make your life easier.
At Mail Box & Pack, we offer notary services designed to make your life easier. To have legal effect, certain types of documents need to be notarized by a notary public certified by the state of North Carolina.  The notary public's job is to be an impartial witness and attest that documents were properly executed and signed by the individual(s) indicated on the document(s).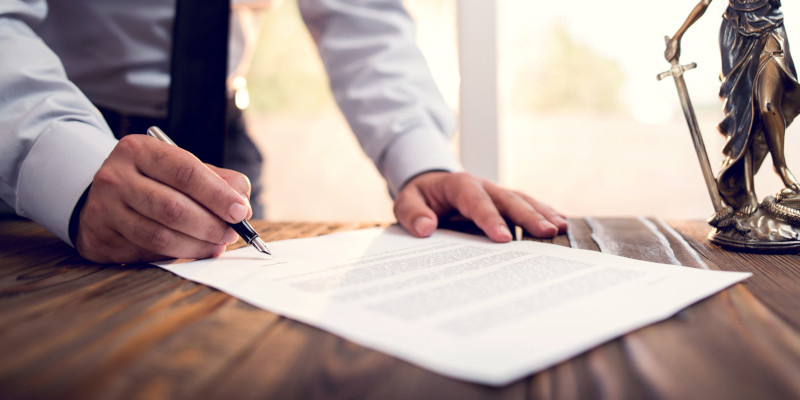 We can notarize many types of documents, including trusts, deeds, contracts, affidavits, car titles, loan closing documents, powers of attorney and other important documents. When you take advantage of our notary services, please bring a valid, government-issued identification card with you and know that certain types of documents will need a witnessing signature in addition to your own. Our staff is not always able to provide witnessing signatures, so please be sure to have witnesses come with you if your document requires a witness. Charges for notary services are $10.00 per signature. Charges for witnesses are $5.00 for Mail Box and Pack staff (if available).
Mail Box & Pack – We've Got You Covered!
We make every attempt to have a notary available during normal business hours. While an appointment is not necessary, we do recommend that you call ahead to be sure a notary is on duty before you come. After your documents are notarized, we are happy to make copies and ship them to wherever they need to go.
When you need a notary to notarize paperwork, trust our team at Mail Box & Pack to help you easily, quickly, and conveniently complete the process. Do you have questions about what the notarization process entails and what you should bring? Call us at 828-693-1700! We're always happy to help and answer any questions.
---
At Mail Box & Pack, we offer notary services to customers from Hendersonville, Arden, Fletcher, Laurel Park, Lake Lure, Mountain Home, Flat Rock, East Flat Rock, Tryon, Etowah, and Mills River, North Carolina.