If you work in a fast-paced office or any kind of business that involves a lot of documents, you likely need to print copies and do it quickly. But when you have plenty of other tasks to attend to, getting the copies you need may be more of a challenge than it should be. Luckily, our copy & print services at Mail Box & Pack can handle the job, putting more time back into your day for other pressing responsibilities. Here's how our copy & print services improve efficiency.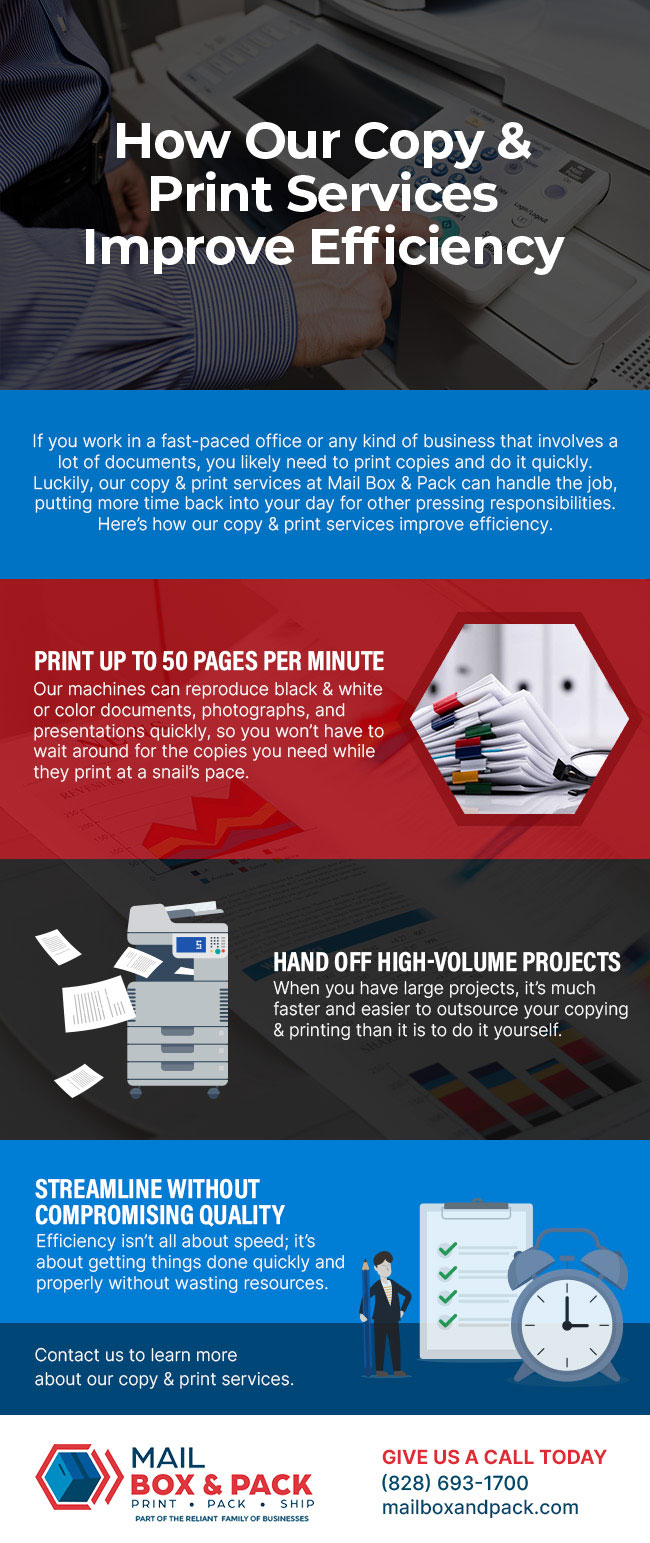 Print up to 50 pages per minute- Our machines can reproduce black & white or color documents, photographs, and presentations quickly, so you won't have to wait around for the copies you need while they print at a snail's pace.
Hand off high-volume projects- When you have large projects, it's much faster and easier to outsource your copying & printing than it is to do it yourself. Delegating this task to someone else means you'll have more time to focus on other needs.
Streamline without compromising quality- Efficiency isn't all about speed; it's about getting things done quickly and properly without wasting resources. Our copy & print services, with our state-of-the-art equipment and professional knowledge, allow for higher-quality results.
Contact us to learn more about our copy & print services.