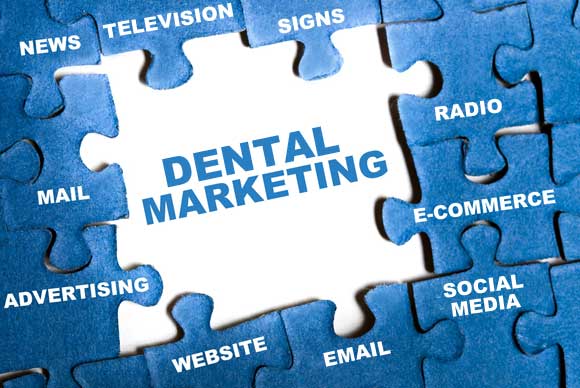 On average, dental practices lose between 15 to 20 percent of their patients every year – 7 to 8 percent of those patients are those who have moved and the remaining patients leave for any number of reasons. The best way to compensate for this attrition is to continually use a marketing mix of traditional vs. internet marketing strategies designed to retain existing patients and bring in new patients.
Is Your Dental Marketing Connecting with Generation C?
Reaching out to Generation "C" is the new marketing plan model for any business. For these Gen C-ers, it's all about staying "connected." Because a majority of their time is spent connecting through mobile devices, dental office marketing strategies need to include effective online communications to gain their interest. For a successful dental office, marketing strategies will include a search engine optimized website along with strong social media and internet advertising campaigns. Add to these some referral incentives along with a loyalty program and a dental practice can create a 360˚ connection to their existing and potential patient population.
Direct Mail Advertising Continues to Generate Repeat and New Dental Patients
Not to be overlooked are some of the more traditional forms of marketing, specifically direct mail advertising. General dentistry, emergency dentists, cosmetic dentistry and pediatric dentists can all benefit from a well-designed direct mail advertising campaign. In fact, the Direct Marketing Association has found that direct mail marketing provides a better response rate than that of email.
As a dentist, marketing should be directed toward existing patients first. Monthly newsletters are an excellent way to communicate with patients. Another great dental office marketing strategy is to send out special offers each month to current and inactive patients. A "Free Smile Makeover Consultation" or "1/2 Off Whitening" will get patients to think about coming in for dental work outside of their routine cleaning and exam.
Direct mail advertising continues to give the best Return on Investment for bringing in new patients. When coordinating any type of direct mail campaign for a dental practice, a minimum of 5,000 pieces should be mailed in cycles for at least 3 to 6 months. If the marketing piece being mailed fits the target audience, the typical direct mail response rate from a dental mailing campaign should range from 1 to 2.5 percent. With all dental office marketing strategies it's important to remember to track results.
Hendersonville, North Carolina's Mail Box & Pack Can Assist with Your Dental Marketing Services
Concentrating on your dental office marketing strategies becomes a much simpler task when you work with Mail Box & Pack. We are a long-time member of the Hendersonville, NC community and know the area well. Because we are familiar with Hendersonville and the surrounding areas, we can help you do the research when it comes to selecting a mailing list that targets the patient population you want most. Once the list is identified, our graphic artist can create a direct mail advertising piece that will bring you a high response rate. We can also produce a patient newsletter, flyers and brochures. Our services are turn key. That means you don't have to work with multiple vendors. We can design, print and mail for you. Here are some of the ways Mail Box & Pack can help you grow your dental practice.
During the months of April and May, Mail Box & Pack is offering a 10% discount on our design and print services. Click here to download this offer and then give us a call in Hendersonville, NC, at 828-693-1700. We'll be more than happy to discuss your dental office marketing needs.